Products
At Gasket & Seal Fabricators, our expertise is custom gaskets, O-rings, and other common sealing products for our customers. Our products are regularly found in vital industries such as HVAC, oil & gas, electrical, medical, and aerospace.
Through our supplier relationships we have access to a wide variety of unique material for sealing and noise dampening applications. In some situations, commonly provided materials may not be suitable for your particular project. At GSF, we've helped many customers source unique compounds specific to their application. This "tailored" approach pays dividends for our customers – saving project costs, improving product lifespan, and reducing installation time.
GSF can cut parts ranging from fractions of an inch in size to several feet. We are fully capable and interested in quoting on quantities ranging from a single piece prototype to full-scale production runs.
We have extensive experience working with the following materials:
Nitrile
Cork
Silicone
FKM (Viton)
Fiberglass
Neoprene
EPDM
PTFE (Teflon)
Urethane
Plastic
Fish paper
and many others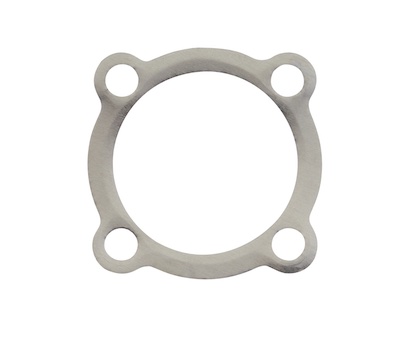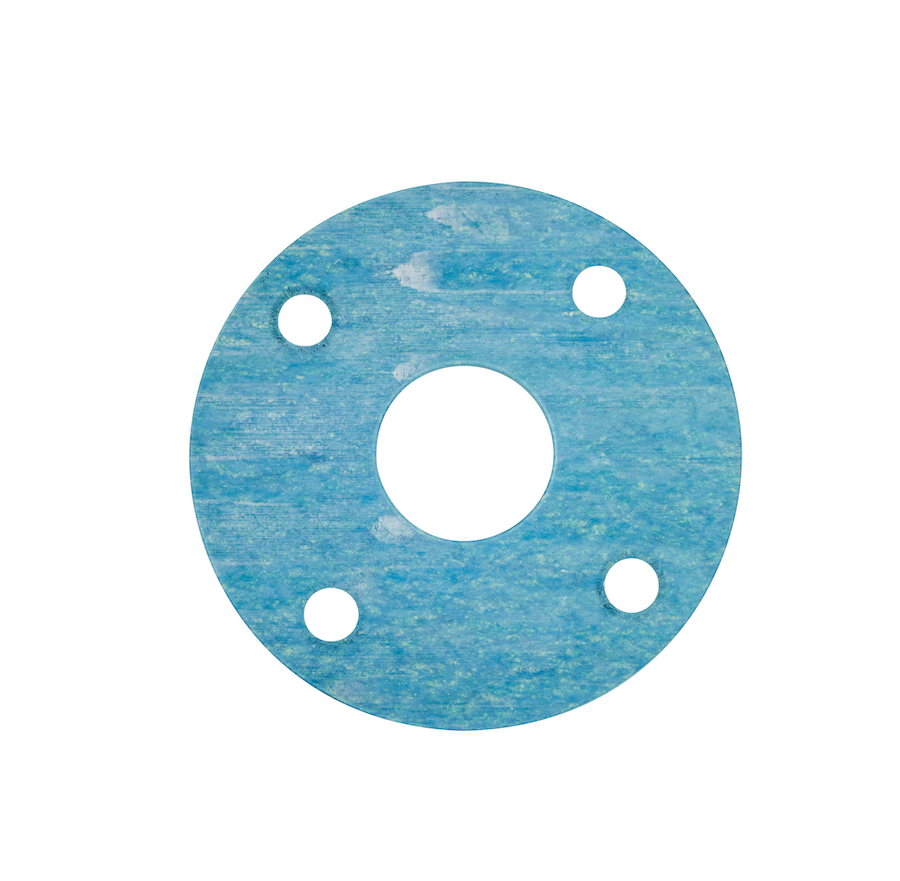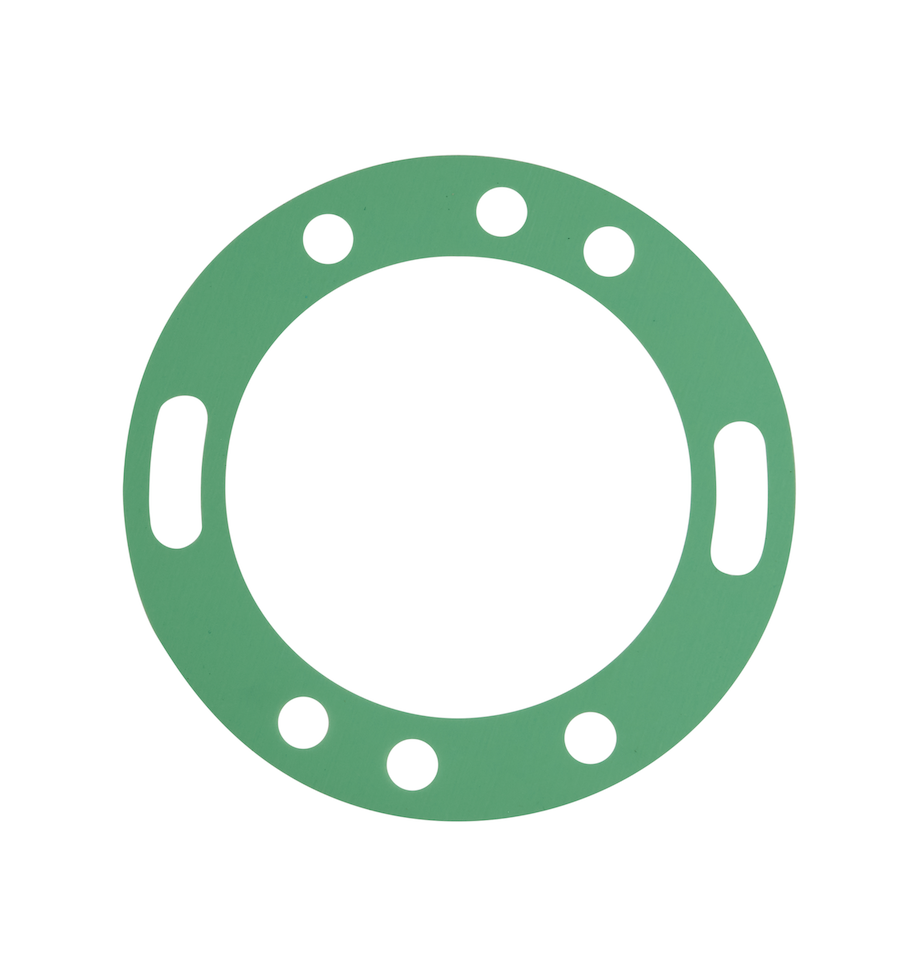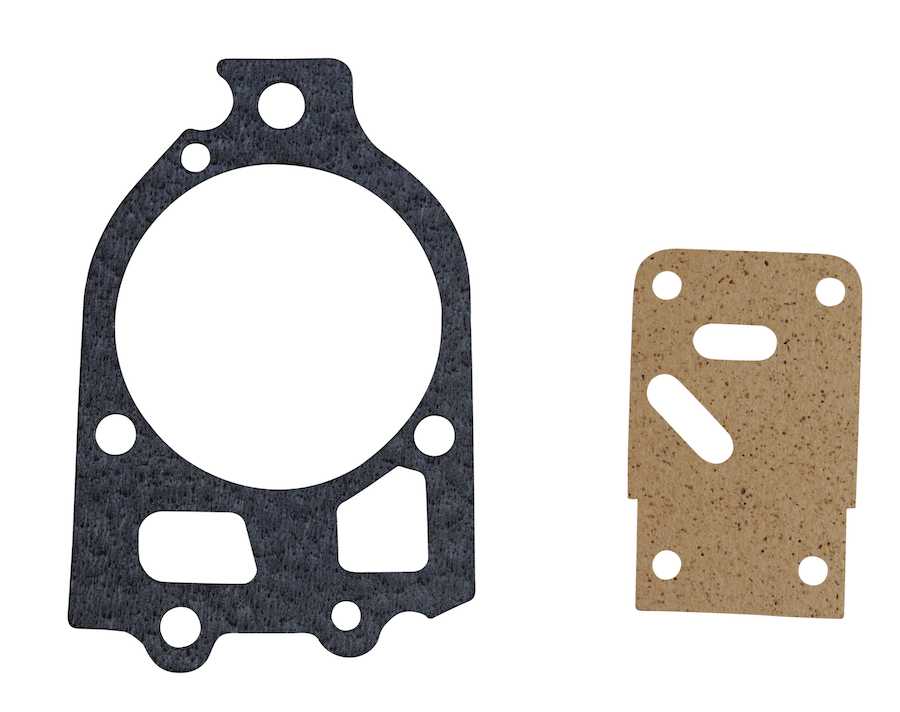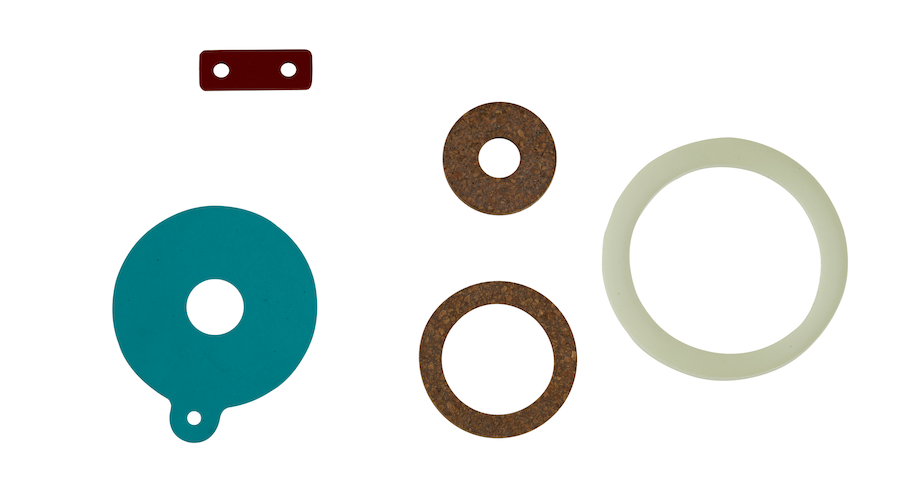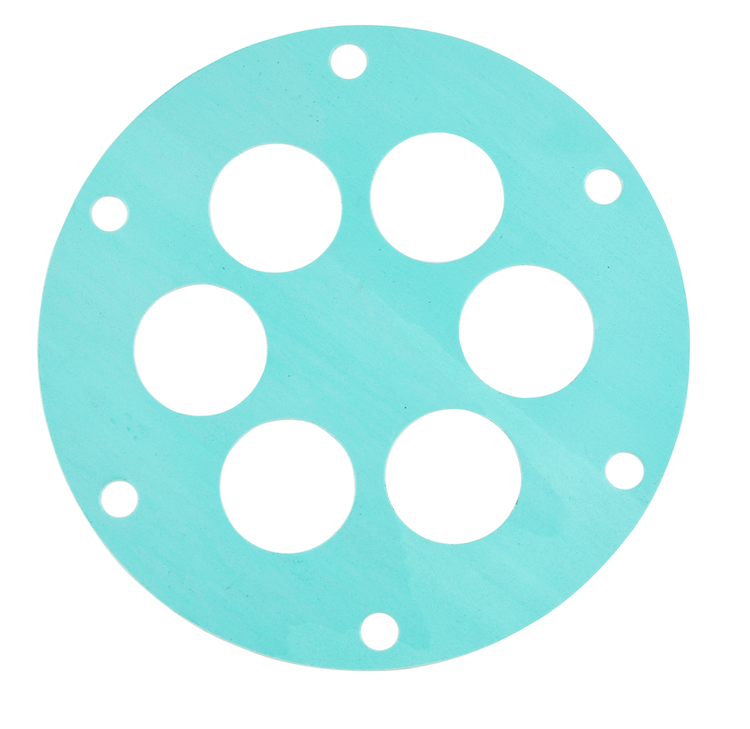 Nitrile
Cork
Silicone
FKM (Viton)
Fiberglass
Neoprene
EPDM
PTFE (Teflon)
Urethane
Plastic
Fish paper
and many others

Die Cut Gaskets
GSF offers several die cutting services depending on your product specifications. Our capabilities include steel-rule die cut, steel-cast die cut, and kiss cut products. Our dies are able to hold tight tolerances across a wide range of sizes. We reuse these dies for future production runs which saves our customers money.
Pressure Sensitive Adhesive (PSA)
In some cases your gasket must be adhesively bonded during its installation. GSF specializes in these "peel-and-stick" gaskets and can laminate most materials with adhesive backing. We work with the highest quality brands such as 3M and Berry specialty tapes to ensure reliability.
Vulcanized & Spliced Gaskets
Vulcanizing uses heat, pressure, and uncured rubber to bond the two ends into a continuous part. Applications include O-rings, tubing, and other products with a space for the free-flowing passage of air to the gasket. GSF is well-known for vulcanizing electric transformer gaskets.
Specialty Gaskets
We also offer a wide variety of specialty gaskets: lathe cut, extruded, molded, and many more!

O-Rings
GSF is a trusted O-Ring supplier for our customers in the medical, electrical, aerospace, HVAC-R, oil & gas, and many more industries. As a Parker Hannifin distributor, you can trust that your parts are the highest quality for the application.
O-Ring Compounds
The base elastomer of an O-ring is one of the main factors which enables a given compound to resist heat, chemical, and other physical influences. GSF supplies O-rings made from commonly used or exotic polymers to suit your project's application.
Oil Seals
Oil Seals are used to seal the environment around a rotating shaft and keep an oil-based lubricant inside an axle, engine, etc. GSF is a well known supplier of Parker Oil Seals in the Midwest.
Specialty Seals
We also offer a wide variety of specialty seals: backup O-rings, super O-lube, O-ring cord, quad rings, D-rings, filter seals, and more!

Gasket & O-Ring Supplies
We supply gaskets & O-rings to leaders in nearly every industry. Contact us today for pricing and lead time.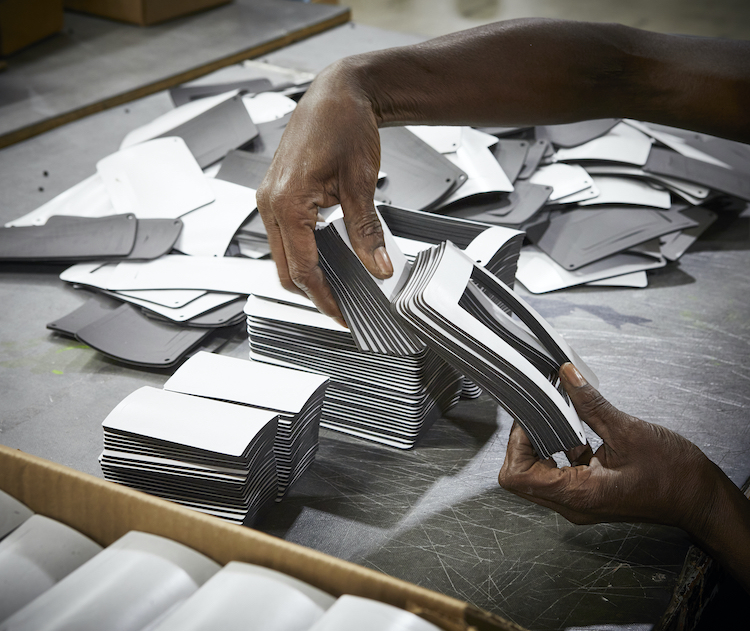 Fire Alarm Panels
Our customer approached us to supply parts for their fire alarm panels. Gasket & Seal Fabricators sourced polyurethane foam and applied PSA backing for ease of installation. After a multi-step manufacturing process, we were able to kiss cut 2 parts nested into one die to save money for the customer.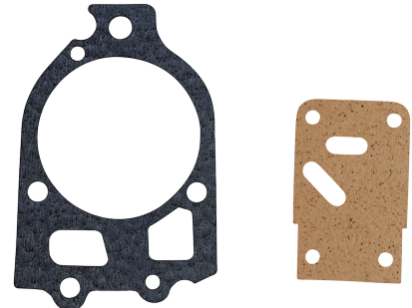 Overhead light gasket
A customer approached us with an idea on creating a gasket allowing for a 'channel' that would divert water away from sensitive electrical components. Our team was able to provide a prototype using kiss-cutting techniques that the customer now applies to all of their overhead lighting fixtures.